Originally posted by doylerules4588
I decided to to the DIY on the fog light to come on when the car is turned on to be used as driving lights. I stumbled upon a way to modify the harness for the fog lights to be on while the high beams are on.
I'm not sure if anyone has done a write up on this yet. I searched but found nothing. Do you guys want me to do a write up? I have pics to go with it!
-Justin
Alright here it is!
I am not responsible nor is A-L.com for this DIY.. do this at your own risk!
tools you will need:
-phillips head screwdriver
-flat head
-mini-screwdriver
-wire cutters/strippers
-electrical tape
-about 6 inches of 20 gauge wire
-12volt tester
Here are the steps
-Remove panel under steering wheel
-locate fog light switch, remove, and then disconnect the clip
-remove the (red with blue stripe) top middle wire off the clip by relasing it with the mini screw driver or you can just cut the wire.
-Add a monkey tail to this wire using the 6 inches of 20 gauge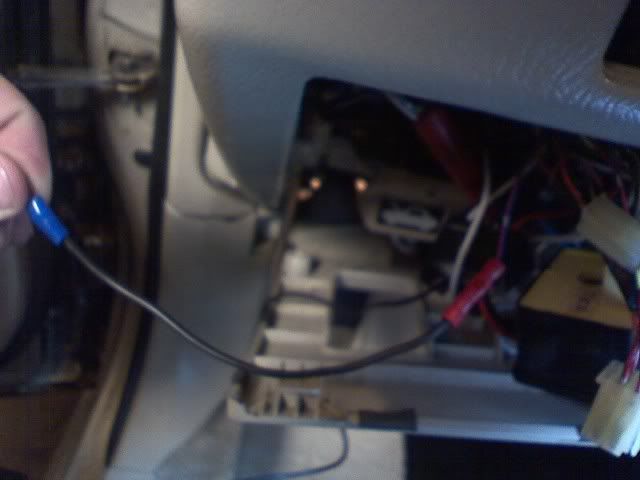 -Now attach this wire to a ground under the dash ie: loosen a screw that goes into a piece of metal, place wire end under screw and tighten into place.
-There is
NO
need for the wire red/blue wire that has been cut to be put back into the clip!
-Now reassemble!
You can use the 12v tester as you need!
Reason this works.
When the high beams are engaged, it seems to be that is toggles the ground wire off. By doing this DIY you will bypass the high beam toggle and create your own ground. This can be done along with the fog to driving light DIY.
http://www.acura-legend.com/vbulleti...rl-mod-129216/