Originally posted by body9599
Materials:
new brush holder w/ brushes PN: 31105-PZ1-003 $20
Tools:
8, 10, 12, 14mm sockets
small flat screwdriver
Phillips screwdriver
rubber mallet
Purpose: Replace the worn alternator brushes to restore performance and extend life of the factory alternator.
Background: Alternators contain brushes that contact the pulley driven shaft which transfer electrical power within the alternator. As the alternator spins it slowly wears these down over the course of many years. The brushes are sold in a "holder" unit which is easily replaced. The same holds true for the voltage regulator which can be swapped out easily.
Procedure:
Disconnect the battery to prevent electrical discharge. Remove the black plastic pieces that cover the alternator and power steering pulleys. These are 10mm bolts and nuts. Once exposed disconnect the electrical connections…1 plug and 1 ring terminal held in with a 10mm bolt. Locate the 14mm bolt and 12mm nut holding the alternator in place. Also remove the alternator tensioner bolt…topside 10mm.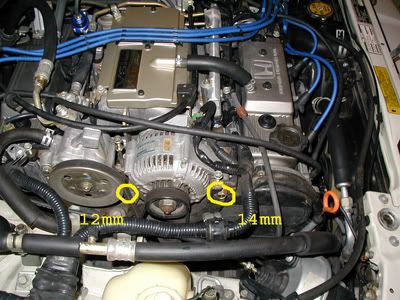 Once loose, use the rubber mallet if loose does not come easy, remove the alternator for the mounting bracket and place on your work bench. Remove the three 8mm cover nuts and the single 10mm nut holding the black rectifier insulator. Use the small flat screwdriver to slowly work the gray metal cover off.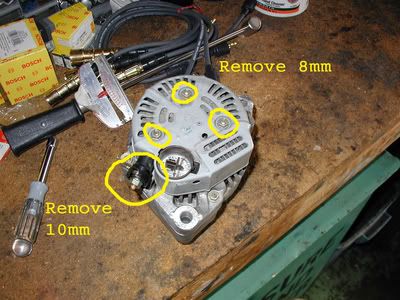 With the cover removed…remove the two Philips screws holding the orange holder assembly in place. Once removed the assembly should pull right out. The regulator is also here and easily accessible if you need/want to replace it. You may notice a build up of black dust in the shaft area…blow this out with compressed air...it's the worn dust from the old brushes.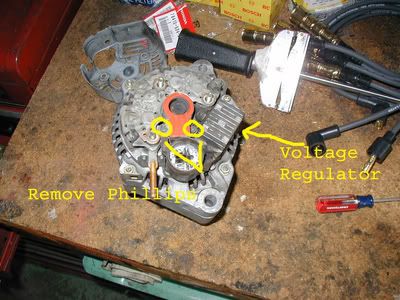 Now you can compare the old to the new brushes.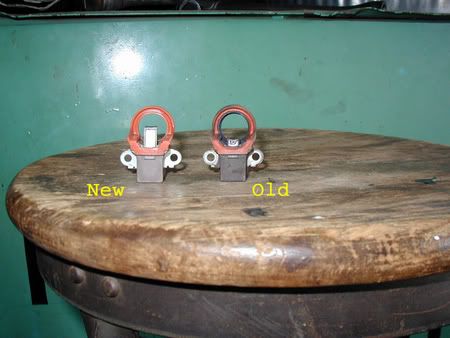 As you can see there are two "brushes" in the holder assembly.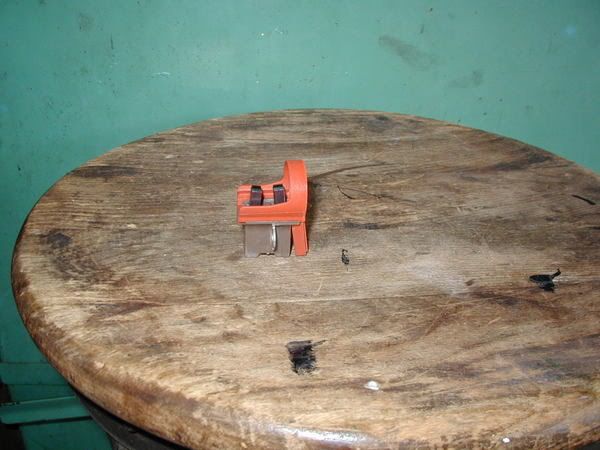 Use the small flat screwdriver to press each brush down as you insert the new holder assembly. Once seated properly replace and tighten the holder screws and reverse rest of instructions for reassembly and reinstallation. Reinstalling the alternator tension bolt can be tricky…it can be done without removing the power steering pump, but doing so may make it easier. Tension the belt, replace the covers and reconnect your battery…done.
For under 20 bucks you have fixed your brush related electrical problems without spending hundreds on a new alternator. These OEM units are stout, but brushes do wear out and are made to be replaced.