1) What offset would be needed for a G2 coupe to get 17x8.5" with about 235-255 tires to work up front?
2) I know it will stick out, but I want to know how much: 17x8 ET +0 with about a 225 tire on it. If anyone has a picture of something this wide with a really low offset, that would be fantastic.
I'm not against cutting out fenders and going with a JDM flare style or molded widebody. Seriously.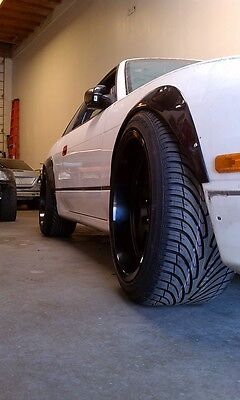 (Kidding... kinda...)