Hi some time ago I removed my tappets to see if I can clean them to solve the known problem with the "ticking" noise on G1's and to my surprise it work for me here are some instructions on what I did hope it works for you.
I am not an expert on posting instructions but i hope this will help some one like it did for me:
1.Need to have these items to start this project.
A)Tappets removed from your engine heads
B)Mineral spirits solvent
C)Container
D)Clean rag
E)Latex or some type of gloves (optional)
2.Drain any oil from tappets don't forget to use gloves
3.In the container pour some mineral spirits about a quart for 12 tappets (one head) i only show 5 for the pic then just let them soak for some time i overnight the soak on mine.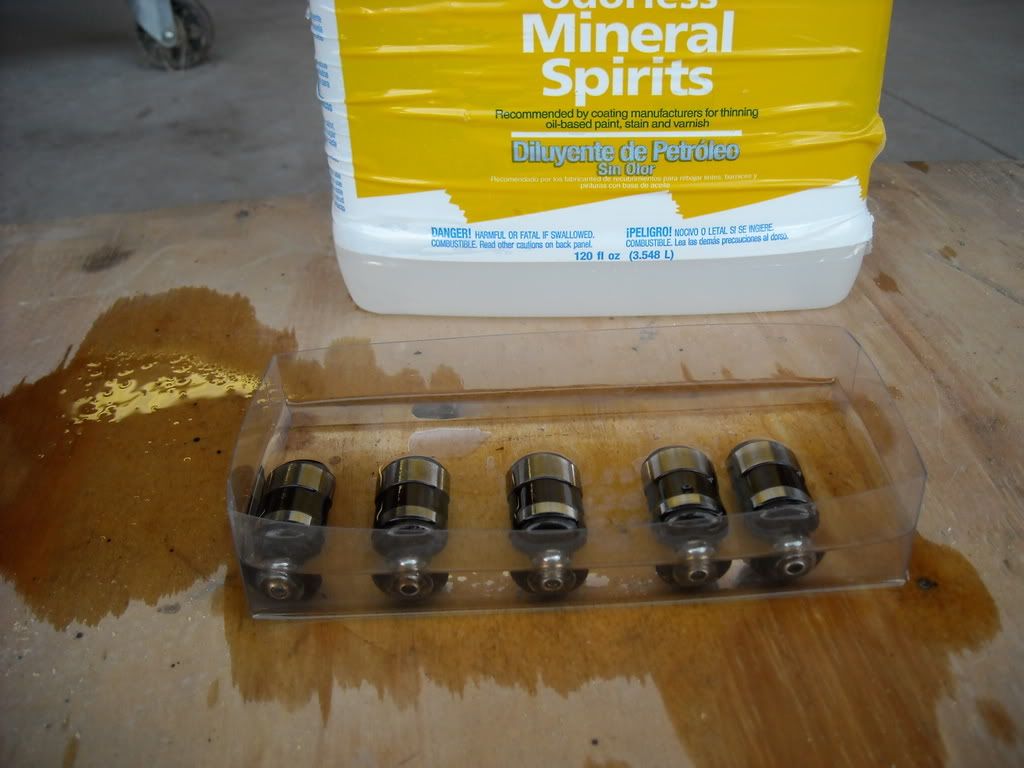 4.After soaking the tappets clean each tappet in the container by pressing in and out and at the same time observe for spring action when you press down the "ball" shape part the tappet should go in very easy then realese it and the tappet should come back to it's normal position in a spring motion if you find any problem with this function need to re-soak the tappets with these problems, if after the second cleaning the tappets still not operating properly the you need to replaced them.
5.Last just clean and dry tappets then recharge with oil (see manual on how to recharge with oil).
Hope this helps...