So I wanted to do Telafonic's CC Tunk light mod, but first I needed to find out why my trunk light has NEVER worked in the years that I've owned my Legend...
Well ladies and gents this one turned out to be an easy one!
First off, you'll need to test the circuit. Unplug the switch that goes to the trunk light and locate the PIN with the White Wire with a Blue stripe. stick a 12v tester light in there and ground it anywhere...if your tester light comes on congratulations--you still have a constant 12 volts going to your trunk
...if not, check your fuses...
(had to borrow this pic from Telafonic...hope he doesnt mind!)
Anyhow, once you have determined that you have 12 volts going to the trunk, but still no trunk light, pull back on the trunk lining to expose the three 10 mm bolts holding the trunk latch in place. INSIDE the trunk lid, you will see this green wire with a black plug (inside the blue circle in pic). This is where your trunk's light is grounded.
Take off the plug, and ground your tester light on the metal tab. NOW try it on the same Hot Wire you tested earlier...if no light comes on, THIS is your problem and a very easy fix!
Go ahead and remove the three 10 mm bolts and pull out the trunk latch.
You will need to remove the lock rod and to do so, simply unsnap the orange tab by turning it counter-clockwise and then just pull out the rod.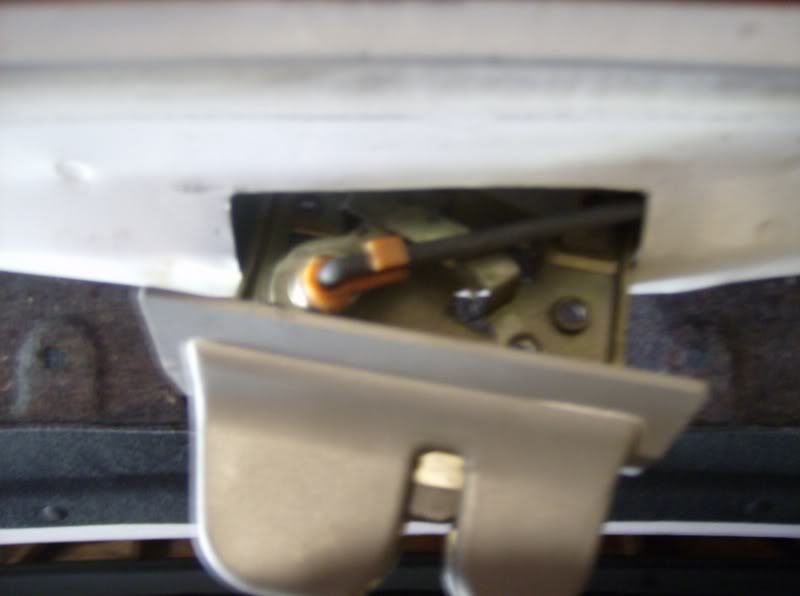 Okay so heres the deal with the ground...
When the trunk latch opens and closes, it move a little metal arm up and down that grounds and un-grounds your trunk light.
When the arm moves up, it touches this little tab and grounds your trunk light.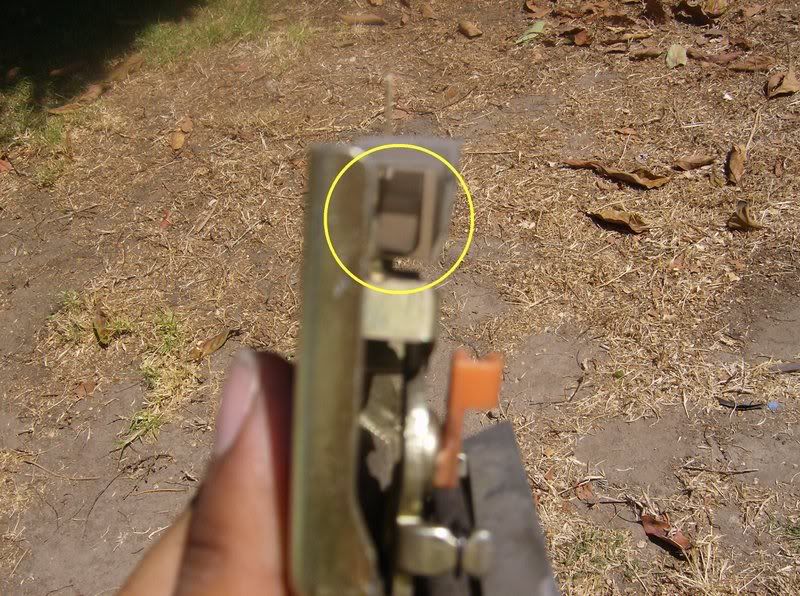 For whatever reason, mine (and I'm assuming others) just WASNT touching by a very small margin (like MILLIMETERS) and thus wasnt gorunding my light. All you need to do is move the metal arm to the down (closed) position so it is out of the way, and CAREFULLY bend the thin metal tab down more so that it makes contact when the arm comes back up. And since you have all this stuff out anyway, why not go over it with some high grit sand paper so it makes REALLY good contact!
Push the arm back to the up (open) position to be sure that the arm and the Metal Tab are making great contact. Once you are sure of this, reinstall the latch and plug your trunk light back in...viola! You should now have your trunk light and TRUNK OPEN indicator working once again!
You are now also a prime candidate to do Telefonic's trunk light mod too!
Search Terms:
No trunk light, doesnt turn on, work, dash, indicator, open, closed, DIY, how to